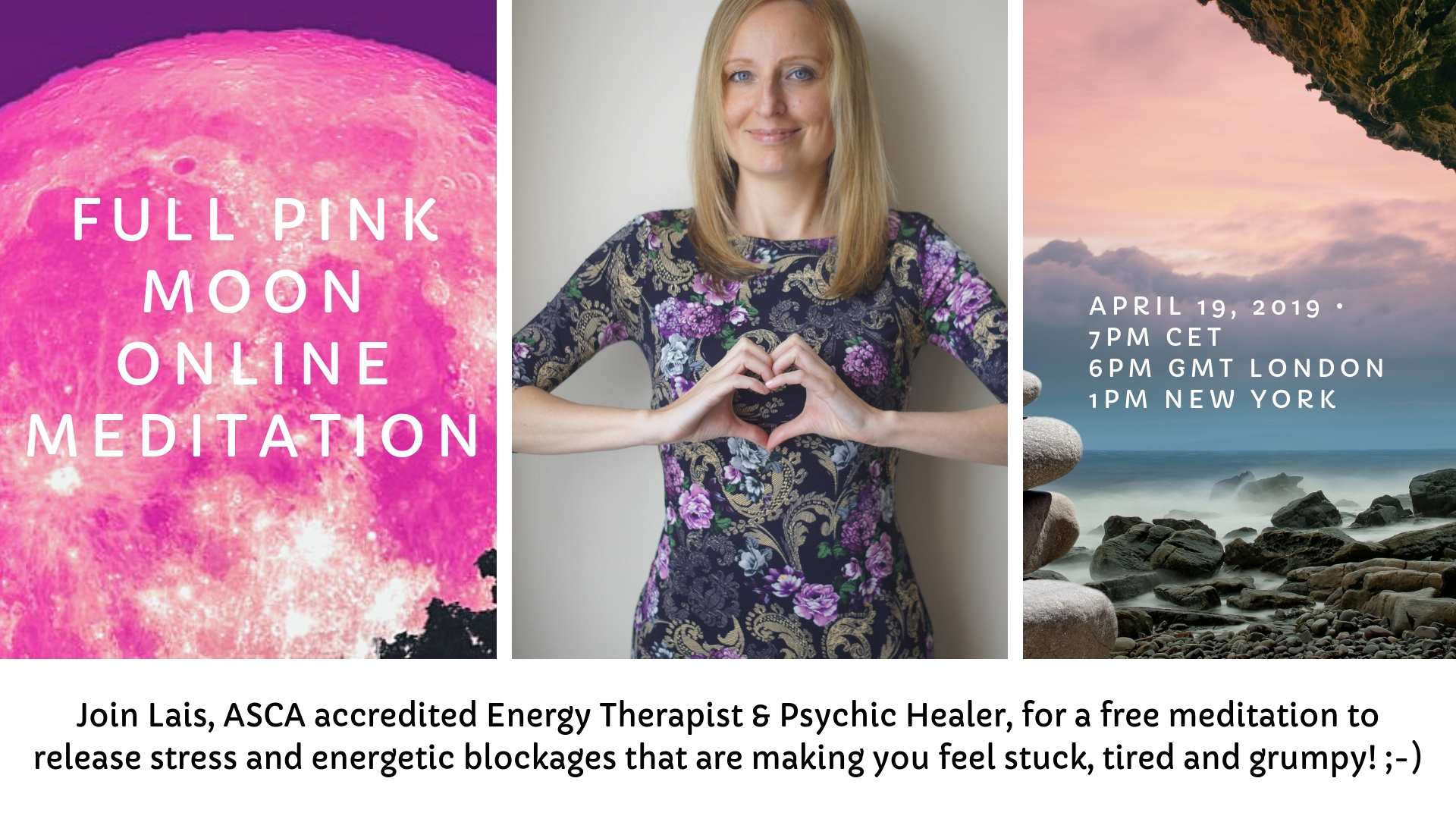 According to the old farmer's almanac, the full moon in April is known as the Pink Moon. It holds a lot of spiritual meaning, as it's named after the blooming flowers of moss pink and represents focusing on all the new and great opportunities that await us all and are ready to bloom up in our lives.
We just came out of a long, for some maybe even lethargic winter. Our energies might be low. I have been spending lots of time with decluttering our house, my office space and next up is my energetic system. 😀
During this live channeled guided meditation, I'll tap into the collective field of the group to determine what healing will be sent exactly. But trust me when I say: it'll be amazing.
Once the healing is done, we'll focus on what we wish to bloom up in the next few weeks and months and I'll energise everyone's intentions and wishes.
This meditation is free of charge. However, as it's my birthday on April 18th, I have set up a little fundraiser on Facebook to help the charity I chose to clear the oceans.
I'm sure you all read about the awful amount of plastic found in our oceans and how dead whales with tons of plastic in their bellies wash up on our shores.
I would be immensely grateful if as a thank you for the free meditation you could donate a little something to my cause by clicking here.
To sign up for my meditation, please use the form below. You will be notified by email of the video link I'll use so you can join me on April 19th.
Places are limited to ensure quality. Therefore, please only register if you know you can make it. And should you have to cancel, pls do so 24h in advance. Thank you.