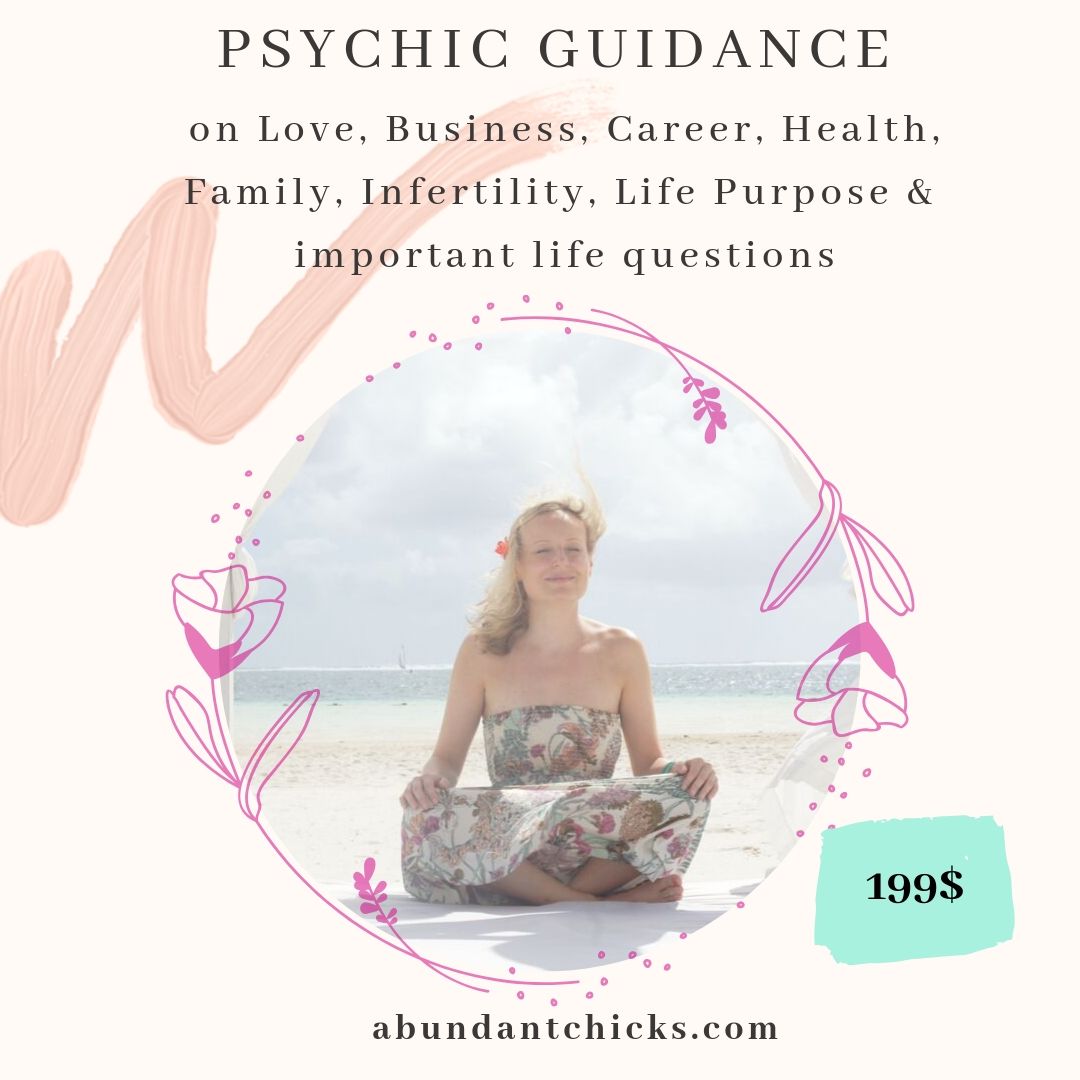 We will connect via video chat on ZOOM (link will be sent to you), and I will act as a channel. The information I can obtain might consist of:
a message from your higher self around your situation
a message from your spirit guide(s)
a message from anyone else who might step forward to share wisdom
guidance on whether there are any "heart shields" preventing you to attract love or go deeper in your existing relationship, be more successful in your Business, career or preventing you to find your true gifts and talents. 
guidance on energetic blockages within you and/or the other involved person(s) preventing you to heal/release or go deeper in your relationships, be more intimate
guidance about past lives and karma still present for you and/or the person you are enquiring about and what the lessons are to be learned
guidance on past lives and karma in your business and/or career
guidance on ancestral traumas affecting your love life, success in business or career, fertility etc…
guidance on repressed emotions, as well as limiting beliefs and fears in your way of creating the life you desire
a message from the archetype you are currently embodying and its shadows to be acknowledged and cleared in order to embody more of the positive attributes
guidance on any traumas coming from the time you were in your mother's womb, or during birth, and even pre-conception fears when you were just a soul about to be incarnating and how this is affecting your life right now
psychic evaluation of the energy of the space you live in and whether it's bringing your energy further down
In case of miscarriage(s), messages from the baby soul around why this happened to help you release guilt and grief and messages about future pregnancies
anything else that might be presented to me as important for you to know
How you will feel after:
you will have a clear understanding of what's in your way of having what it is you want to create/have or be
you will have a clear idea of what you can do on your own to progress
for some others blockages you will have a clear idea of what needs to be healed and addressed with a professional or by yourself in case you are trained in a healing modality already
you will receive uplifting and encouraging messages from your higher self and spirit guides which is always a beautiful occurrence
you will leave our conversation feeling empowered and clear on what needs to happen
I help women uplevel their love lives or their relationships in general. This is for you if:
you are wanting to manifest/find a partner, soulmate, significant other but keep attracting the wrong partners, or are not meeting anyone even though you put yourself out there and would like to know if there's anything blocking you.
you are in a relationship but feel stuck, unhappy or know it's time to go deeper in your relationship and need some guidance as to how.
you are ready to leave a relationship that's no longer serving you and need some guidance and reassuring messages around your next steps.
you are trying to get pregnant for some time and would like to know if there is anything energetically blocking you and/or your partner from getting pregnant
you are having a difficult relationship with a family member or loved one and need some guidance on how to navigate that.
you are having a difficult relationship with yourself, are feeling disconnected and would love some guidance around your next steps.
you are only interested in "fortune telling" services in terms of wanting to know when things will happen, versus understanding that you have the POWER to make changes and attract good things into your life by doing the required work & healing
you get easily discouraged when presented with guidance on what's in your way of attracting love or better relationships versus feeling empowered to move ahead confidently to address the guidance coming from the divine
*** rules for booking promo of the month: Every month I will offer one of my services at a discounted price, because I am building up my social media presence which includes having testimonials from clients. You have access to the promos by kindly agreeing to post a written review to my Facebook Business page (link will be provided) within a week of our session. If you don't want to provide feedback and prefer to just have the session, you can choose the 2nd payment button option below and pay my regular fee of 197$. 🙂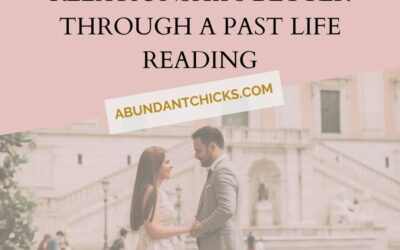 I decided to write a little case study about my past life reading service. Of course, every case is unique, but you will get a clearer picture of what's available to you.  As a past life regression therapist, I regress women into their past lives through a guided...