FREE ONLINE HEALING EVENT: April 24th, 7pm CET, 6pm London time

Improve your existing relationships
Are you having difficult relationships with spouses, family, friends or colleagues/bosses? Lais will channel Source energy and Zarah will channel divine sounds to help you unblock stuck energy
Improve the relationship you have with yourself 
Do you feel lost, stuck, unguided, and not much in touch with your own inner wisdom and your higher self? Lais and Zarah will help you to connect to your higher self.
Learn how to manifest good outcomes in relationships 
Lais will teach you some tricks to turn difficult situations around. 
WHY IS THIS IMPORTANT NOW?
In terms of numerology, we are in a Universal "2" year (2018 added together = 2).
What does that mean for us and our relationships?
The number 2 is all about relationships, in fact. Last year, a universal "1" year, where the focus was much on self, and new beginnings in general, this year the Universe asks us to step up and to focus on our relatioships.
Whatever we didn't face last year: whether karma, fears, limiting beliefs or trauma, it all comes to bite us this year.
All our relationships will show us EXACTLY how much we still need to heal within ourselves. If we keep attracting conflict, be it at home, be it at work, be it our own internal conflict – it's all a sign for us to dig deep, and to look at what's causing this in our lives.
Sometimes it's subconscious blocks coming up from our childhood, sometimes it's our own fears and limting beliefs, other times it can be that we are connected to the negative parts of the collective unconscious, which is beaming with negativity from centuries of suppression for us women:
All the times we have been silenced. All the times we were abused. All the times we had #metoo moments, be it in this life or definitely in our past lives.
All the times we were told we were not good enough, all the times we were trapped in unhappy marriages. All the times we were not allowed to pursue our own individual goals. All of this is still stored in our collective field, and needs to be cleared.
Once Lais did this "shadow work" for all of you, Zarah will open up her beautiful channel to chant divine vibrations to further help you unblock, but more importantly to get you into a higher vibration of love, self-acceptance and joy. With her singing, she will set the intention to help you create more intimacy, improve your communication and to create a better flow in your relationships and much more.
This event will only be offered free of charge ONCE. To ensure quality, places are limited, so reserve your spot soon to avoid disappointment. In case you can't be live with us, you will receive a replay of the video.
***UPDATE: THIS EVENT IS BOOKED OUT NOW. PLS SIGN UP TO BE NOTIFIED ABOUT NEXT EVENT BELOW!
Can't make the free event? After this free event we will offer this again, however as a paid version for 57$. Want to be the first to be notified to secure your spot? Let us know below. Even if you attended free event, and would like to "dig deeper", you may sign up. No sessions are alike, and there is always new channelings coming through with each different group! 🙂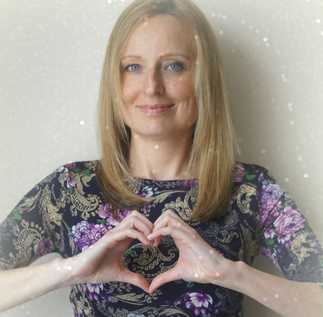 About Lais
Lais is an internationally trained Energy Therapist, a writer, and is ASCA accredited in Switzerland. She is specialised in Psychic Healing, Past Life Regression & Space Clearing. She works with conscious women with a purpose online through her 1on1 packages and group workshops.
You can follow her on Facebook.
Be part of her Past Life Group on Facebook: Explore Your Past Lives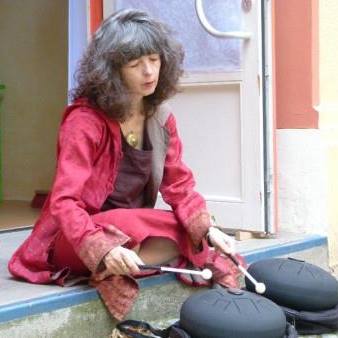 About Zarah
I AM a channel for Sacred Sound. I channel sounds, singing and light language through my voice. I have been doing it for over 20 years now, it has evolved over time. I started out chanting the AUM every day. Then all of a sudden more sounds started appearing, and while I experimented with that, I also started channeling light language. (If you want to know the whole story, you can read it here.)
You can follow her on Facebook.