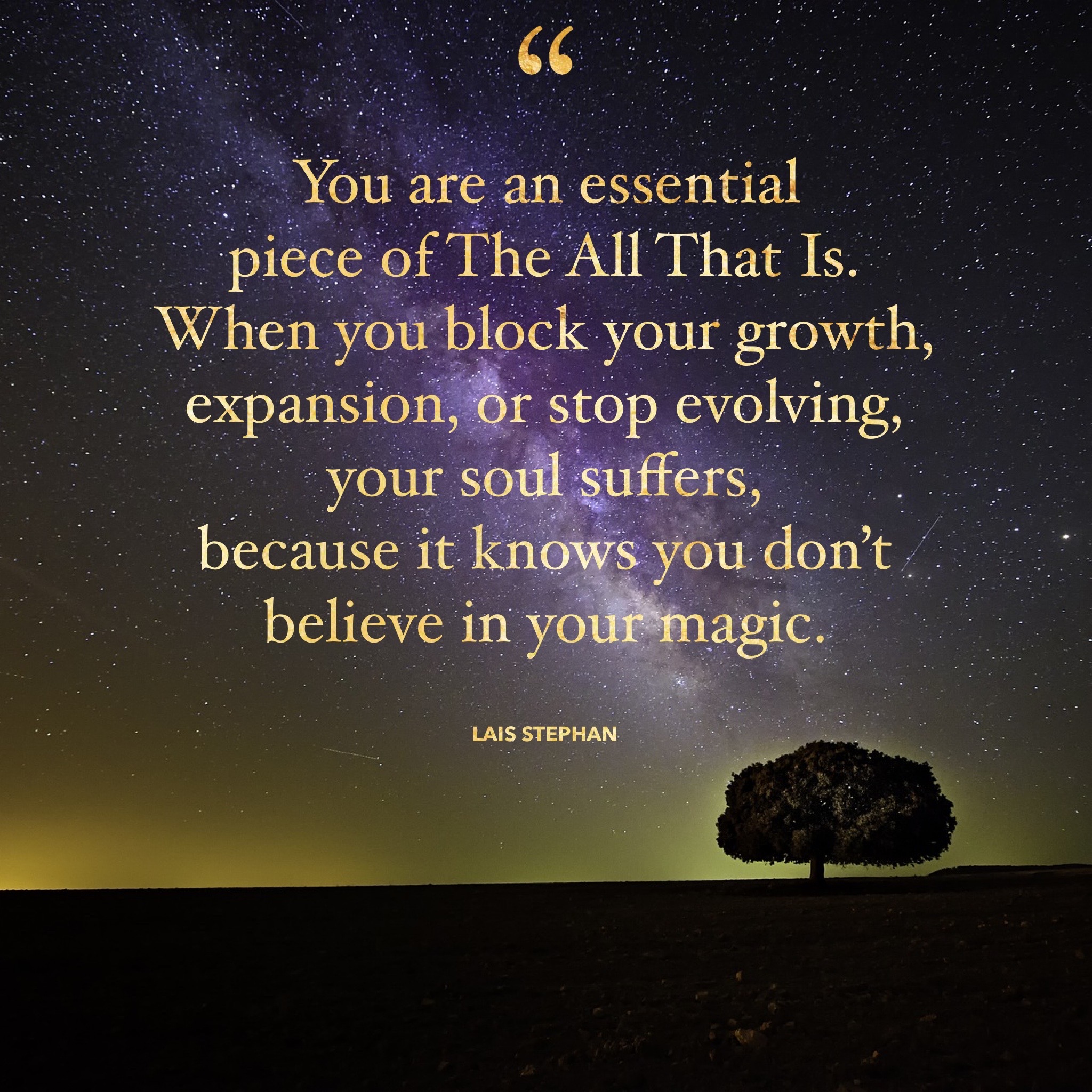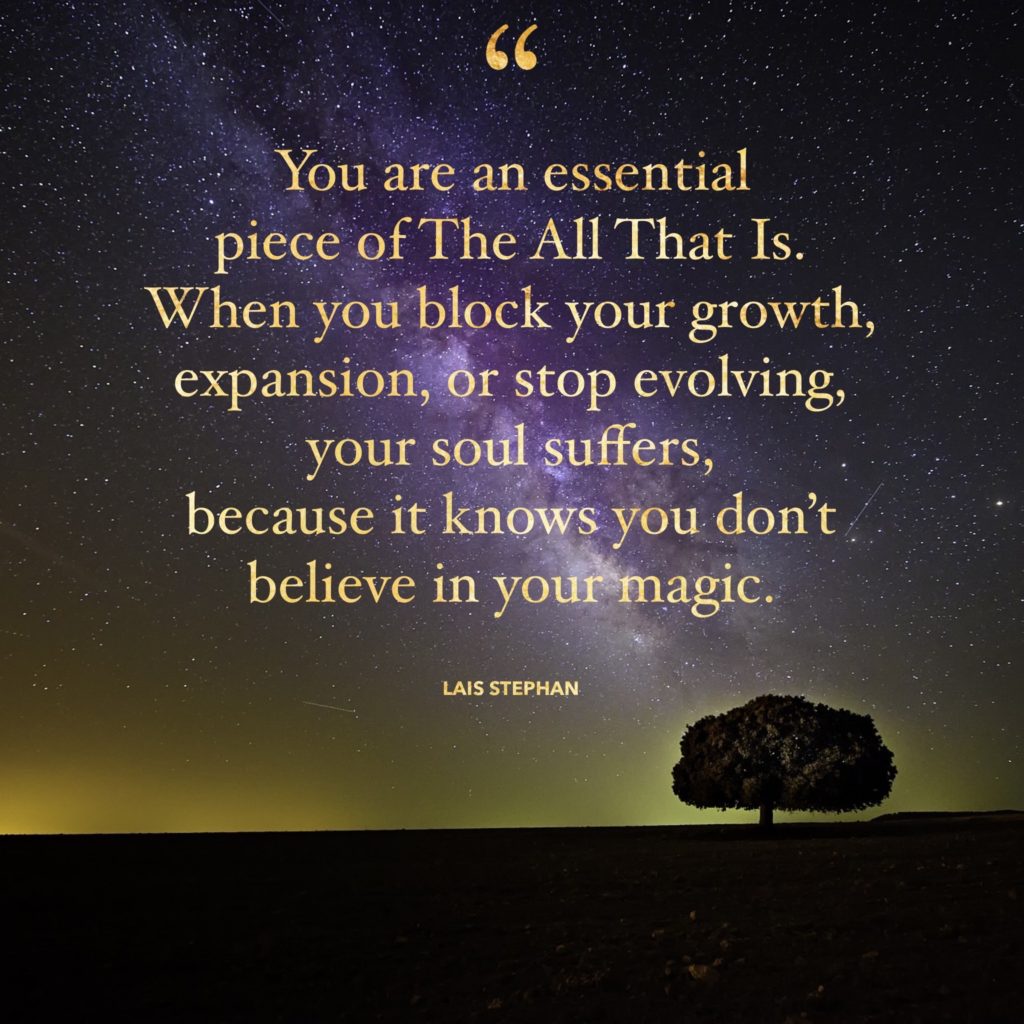 Since the Big Bang, the Universe has been expanding, evolving, and creating new galaxies and stars. And we humans are here to create, expand, and evolve too.

As above so below.

Sure, our souls sometimes need to rest. But our natural state is to keep evolving and creating beauty wherever we see fit.

We evolve when we learn how to give more of ourselves.

We expand when we learn difficult lessons and keep working on mastering these lessons.

We grow when we learn about the power of forgiveness, vulnerability, or humility.

We expand when we use our creative energy in whichever way or form inspires us.

We are made of the same energy that creates galaxies. Wow. Just wow. Think about that for a minute…

When did you stop believing in your innate power to CREATE something meaningful?

You are an essential puzzle piece and part of All That Is. When you block your growth, expansion, or stop evolving, your soul suffers, because it knows you don't believe in your magic.

You are here:
To create a life you deserve to live.
To take important decisions to move forward (even when the steps to move forward are painful).
To believe in yourself, always.

When you no longer feel challenged or when your soul isn't learning anything new anymore and there is little creativity and joy in your daily routines, chances are, you are creating space for depression to grow. Melancholia to be born. Anxiety to govern your day or restless nights.

You are absolutely beautiful, inside out. You are absolutely powerful, always. Allow your soul to work in accordance with Universal laws and life will be (mostly) magical. 🙂

Do you need help with removing stuck energy that's not allowing you to create or to move forward in life? Contact me for more info on my amazing 3-month healing & coaching program.